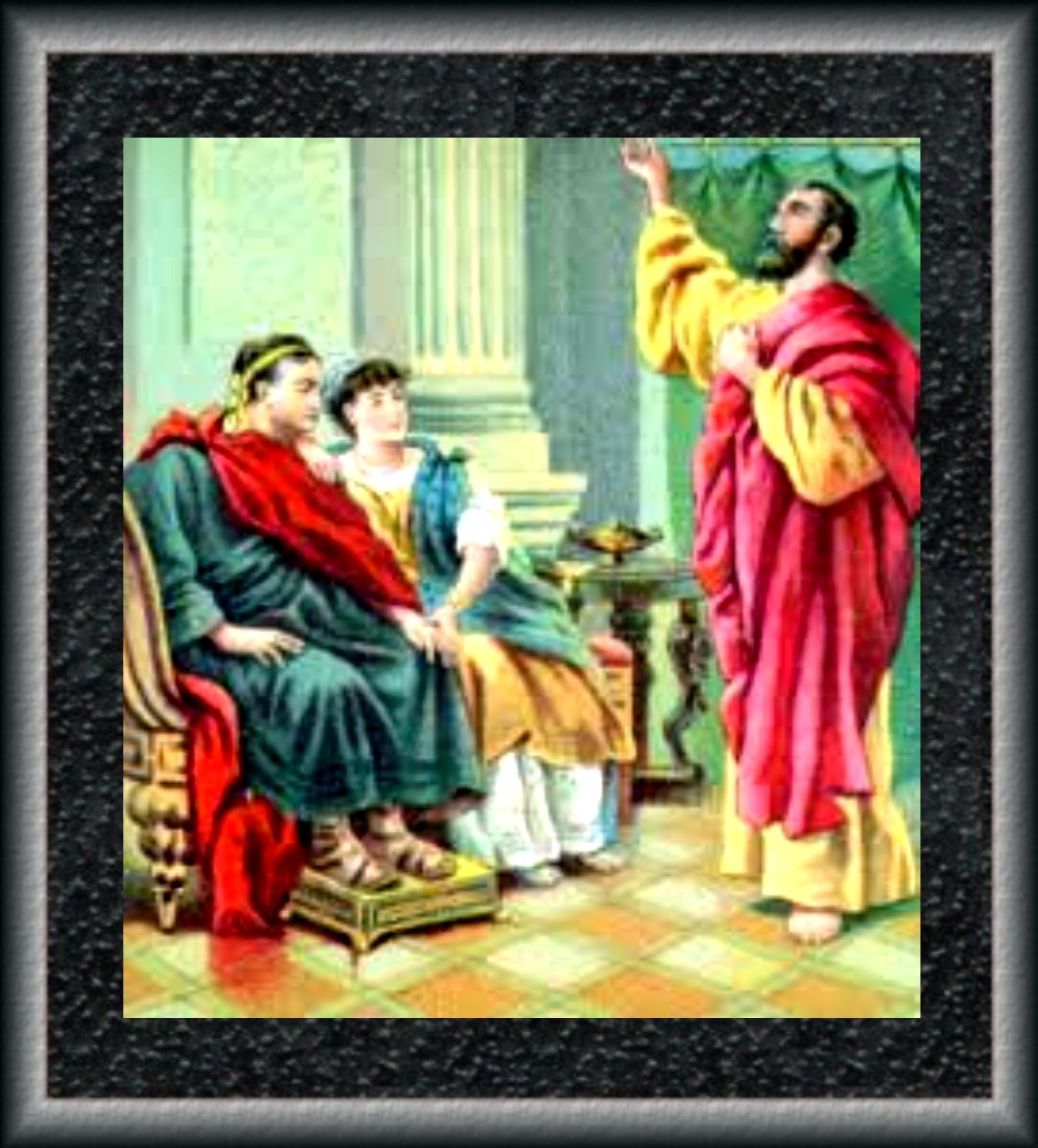 Contrast
As Festus told his story, Agrippa became interested and said, "I would also hear the man myself." In harmony with his wish, a meeting was arranged for the following day. "And on the morrow, when Agrippa was come, and Bernice, with great pomp, and was entered into the place of hearing, with the chief captains, and principal men of the city, at Festus' commandment Paul was brought forth."
In honor of his visitors, Festus had sought to make this an occasion of imposing display. The rich robes of the procurator and his guests, the swords of the soldiers, and the gleaming armor of their commanders, lent brilliancy to the scene.
And now Paul, still manacled, stood before the assembled company. What a contrast was here presented! Agrippa and Bernice possessed power and position, and because of this they were favored by the world. But they were destitute of the traits of character that God esteems. They were transgressors of His law, corrupt in heart and life. Their course of action was abhorred by heaven.
The aged prisoner, chained to his soldier guard, had in his appearance nothing that would lead the world to pay him homage. Yet in this man, apparently without friends or wealth or position, and held a prisoner for his faith in the Son of God, all heaven was interested. Angels were his attendants. Had the glory of one of those shining messengers flashed forth, the pomp and pride of royalty would have paled; king and courtiers would have been stricken to the earth, as were the Roman guards at the sepulcher of Christ.
AA 434.