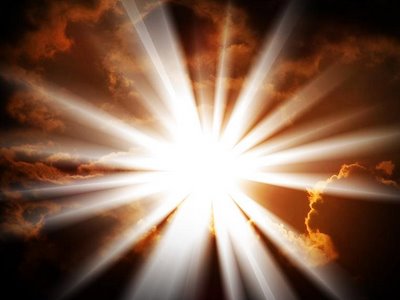 Give Up The Sabbath
I saw that the four angels would hold the four winds until Jesus' work was done in the sanctuary, and then will come the seven last plagues. These plagues enraged the wicked against the righteous; they thought that we had brought the judgments of God upon them, and that if they could rid the earth of us, the plagues would then be stayed. A decree went forth to slay the saints, which caused them to cry day and night for deliverance. This was the time of Jacob's trouble. [See Genesis 32.] Then all the saints cried out with anguish of spirit, and were delivered by the voice of God. The one hundred and forty-four thousand triumphed. Their faces were lighted up with the glory of God.
Then I was shown a company who were howling in agony. On their garments was written in large characters, "Thou art weighed in the balance, and found wanting." I asked who this company were. The angel said, "These are they who once kept the Sabbath, and have given it up." I heard them cry with a loud voice, "We have believed in Thy coming, and taught it with energy." And while they were speaking, their eyes would fall upon their garments and see the writing, and then they would wail aloud. I saw that they had drunk of the deep waters, and fouled the residue with their feet,--trodden the Sabbath underfoot,--and that was why they were weighed in the balance and found wanting. CET 100-101
--------------------------------------------
Satan has a large confederacy, his church. Christ calls them the synagogue of Satan because the members are the children of sin. The members of Satan's church have been constantly working to cast off the divine law, and confuse the distinction between good and evil. Satan is working with great power in and through the children of disobedience, to exalt treason and apostasy as truth and loyalty. And at this time the power of his satanic inspiration is moving the living agencies to carry out the great rebellion against God that commenced in heaven. CET 207
A glorious light shone upon them [the saints]. How beautiful they then looked! All marks of care and weariness were gone, and health and beauty were seen in every countenance. Their enemies, the heathen around them, fell like dead men; they could not endure the light that shone upon the delivered, holy ones. This light and glory remained upon them, until Jesus was seen in the clouds of heaven. Mar 287
------------------------------------------
And I saw a flaming cloud come where Jesus stood. Then Jesus . . . took His place on the cloud which carried Him to the East, where it first appeared to the saints on earth--a small black cloud which was the sign of the Son of man. While the cloud was passing from the Holiest to the East, which took a number of days, the synagogue of Satan worshipped at the saints' feet.
Mar 287