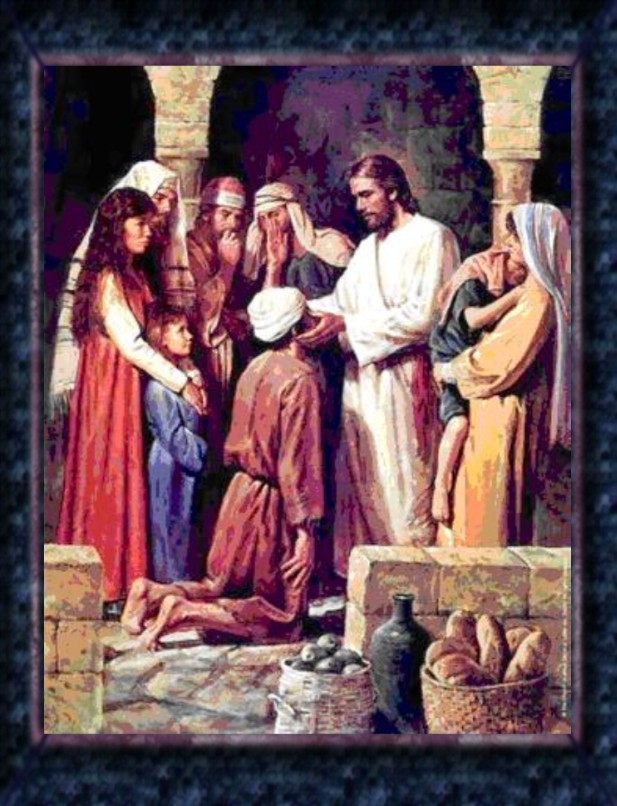 Wonderful Works of Jesus
Christ's crowning miracle--the raising of Lazarus--had sealed the determination of the priests to rid the world of Jesus and His wonderful works, which were fast destroying their influence over the people. They had crucified Him; but here was a convincing proof that they had not put a stop to the working of miracles in His name, nor to the proclamation of the truth He taught. Already the healing of the cripple and the preaching of the apostles had filled Jerusalem with excitement.
In order to conceal their perplexity, the priests and rulers ordered the apostles to be taken away, that they might counsel among themselves. They all agreed that it would be useless to deny that the man had been healed. Gladly would they have covered up the miracle by falsehoods; but this was impossible, for it had been wrought in the full light of day, before a multitude of people, and had already come to the knowledge of thousands. They felt that the work of the disciples must be stopped or Jesus would gain many followers. Their own disgrace would follow, for they would be held guilty of the murder of the Son of God.
But notwithstanding their desire to destroy the disciples, the priests dared not do more than threaten them with the severest punishment if they continued to speak or to work in the name of Jesus. Calling them again before the Sanhedrin, they commanded them not to speak or teach in the name of Jesus. But Peter and John answered: "Whether it be right in the sight of God to hearken unto you more than unto God, judge ye. For we cannot but speak the things which we have seen and heard."
Gladly would the priests have punished these men for their unswerving fidelity to their sacred calling, but they feared the people; "for all men glorified God for that which was done." So, with repeated threats and injunctions, the apostles were set at liberty.
AA 67